Multiple months ago, we began sixth-grade sharing our favorite books from the summer. Thousands of pages later, we concluded the year celebrating our new favorites with book talks. These were some of the middle grades novels (and a few YA books) that we LOVED! What was your favorite read this year?
(all book blurbs from Amazon.com)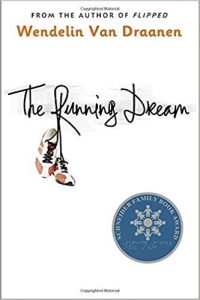 Jessica thinks her life is over when she loses a leg in a car accident. She's not comforted by the news that she'll be able to walk with the help of a prosthetic leg. Who cares about walking when you live to run?
As she struggles to cope, Jessica feels that she's both in the spotlight and invisible. People who don't know what to say act like she's not there. Jessica's embarrassed to realize that she's done the same to a girl with CP named Rosa. A girl who is going to tutor her through all the math she's missed. A girl who sees right into the heart of her.
With the support of family, friends, a coach, and her track teammates, Jessica may actually be able to run again. But that's not enough for her now. She doesn't just want to cross finish lines herself—she wants to take Rosa with her.
Everyone says that it was an accident… that sometimes things "just happen". But Suzy won't believe it. Ever. After her best friend dies in a drowning accident, Suzy is convinced that the true cause of the tragedy was a rare jellyfish sting. Retreating into a silent world of imagination, she crafts a plan to prove her theory–even if it means traveling the globe, alone. Suzy's achingly heartfelt journey explores life, death, the astonishing wonder of the universe…and the potential for love and hope right next door.
Eli Frieden lives in the most perfect town in the world: Serenity, New Mexico. Honesty and integrity are valued above all else. The thirty kids who live there never lie—they know it's a short leap from that to the awful problems of other, less fortunate places.
Eli has never left Serenity…why would he ever want to? Then one day, he bikes to the edge of the city limits and something so crazy and unexpected happens, it changes everything. Eli convinces his friends to help him investigate further, and soon it becomes clear that nothing is as it seems in Serenity. The clues mount to reveal a shocking discovery, connecting their ideal crime-free community to some of the greatest criminal masterminds ever known.
The kids realize they can trust no one—least of all their own parents.
Once upon a time, two best friends created a princess together. Libby drew the pictures, May wrote the tales, and their heroine, Princess X, slayed all the dragons and scaled all the mountains their imaginations could conjure. Once upon a few years later, Libby was in the car with her mom, driving across the Ballard Bridge on a rainy night. When the car went over the side, Libby passed away, and Princess X died with her. Once upon a now: May is sixteen and lonely, wandering the streets of Seattle, when she sees a sticker slapped in a corner window.Princess X? When May looks around, she sees the Princess everywhere: Stickers. Patches. Graffiti. There's an entire underground culture, focused around a webcomic at IAmPrincessX.com. The more May explores the webcomic, the more she sees disturbing similarities between Libby's story and Princess X online. And that means that only one person could have started this phenomenon — her best friend, Libby, who lives.
JOSEF is a Jewish boy living in 1930s Nazi Germany. With the threat of concentration camps looming, he and his family board a ship bound for the other side of the world . . .
ISABEL is a Cuban girl in 1994. With riots and unrest plaguing her country, she and her family set out on a raft, hoping to find safety in America . . .
MAHMOUD is a Syrian boy in 2015. With his homeland torn apart by violence and destruction, he and his family begin a long trek toward Europe . . .
All three kids go on harrowing journeys in search of refuge. All will face unimaginable dangers — from drownings to bombings to betrayals. But there is always the hope of tomorrow. And although Josef, Isabel, and Mahmoud are separated by continents and decades, shocking connections will tie their stories together in the end.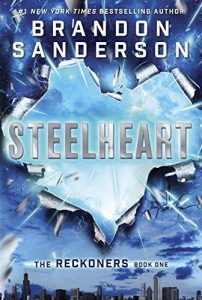 How far would you go for revenge if someone killed your father?
If someone destroyed your city?
If everything you ever loved was taken from you?
David Charleston will go to any lengths to stop Steelheart. But to exact revenge in Steelheart's world, David will need the Reckoners—a shadowy group of rebels bent on maintaining justice.
And it turns out that the Reckoners might just need David too.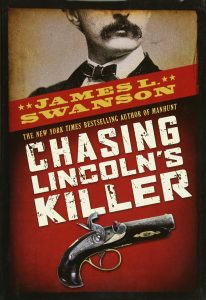 NEW YORK TIMES bestselling author James Swanson delivers a riveting account of the chase for Abraham Lincoln's assassin.
Based on rare archival material, obscure trial manuscripts, and interviews with relatives of the conspirators and the manhunters, CHASING LINCOLN'S KILLER is a fast-paced thriller about the pursuit and capture of John Wilkes Booth: a wild twelve-day chase through the streets of Washington, D.C., across the swamps of Maryland, and into the forests of Virginia.
Timothy is a good kid who did a bad thing. Now he's under house arrest for a whole year. He has to check in weekly with a probation officer and a therapist, keep a journal, and stay out of trouble. But when he must take drastic measures to help his struggling family, staying out of trouble proves more difficult than Timothy ever thought it would be. Touching, funny, and always original, House Arrest is a novel in verse about a good boy's hard-won path to redemption.
Only the living can make the world better. Live and make it better.
Twelve-year-old Jerome is shot by a police officer who mistakes his toy gun for a real threat. As a ghost, he observes the devastation that's been unleashed on his family and community in the wake of what they see as an unjust and brutal killing.
Soon Jerome meets another ghost: Emmett Till, a boy from a very different time but similar circumstances. Emmett helps Jerome process what has happened, on a journey towards recognizing how historical racism may have led to the events that ended his life. Jerome also meets Sarah, the daughter of the police officer, who grapples with her father's actions.
Once again Jewell Parker Rhodes deftly weaves historical and socio-political layers into a gripping and poignant story about how children and families face the complexities of today's world, and how one boy grows to understand American blackness in the aftermath of his own death.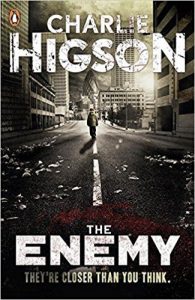 In the wake of a devastating disease, everyone sixteen and older is either dead or a decomposing, brainless creature with a ravenous appetite for flesh. Teens have barricaded themselves in buildings throughout London and venture outside only when they need to scavenge for food. The group of kids living a Waitrose supermarket is beginning to run out of options. When a mysterious traveler arrives and offers them safe haven at Buckingham Palace, they begin a harrowing journey across London. But their fight is far from over-the threat from within the palace is as real as the one outside it.
Lily Jo McGrother, born Timothy McGrother, is a girl. But being a girl is not so easy when you look like a boy. Especially when you're in the eighth grade.
Dunkin Dorfman, birth name Norbert Dorfman, is dealing with bipolar disorder and has just moved from the New Jersey town he's called home for the past thirteen years. This would be hard enough, but the fact that he is also hiding from a painful secret makes it even worse.
One summer morning, Lily Jo McGrother meets Dunkin Dorfman, and their lives forever change.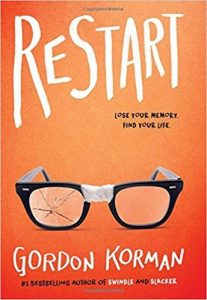 Chase's memory just went out the window.
Chase doesn't remember falling off the roof. He doesn't remember hitting his head. He doesn't, in fact, remember anything. He wakes up in a hospital room and suddenly has to learn his whole life all over again . . . starting with his own name.
He knows he's Chase. But who is Chase? When he gets back to school, he sees that different kids have very different reactions to his return.
Some kids treat him like a hero. Some kids are clearly afraid of him.
One girl, in particular, is so angry with him that she pours her frozen yogurt on his head the first chance she gets.
Pretty soon, it's not only a question of who Chase is–it's a question of who he was . . . and who he's going to be.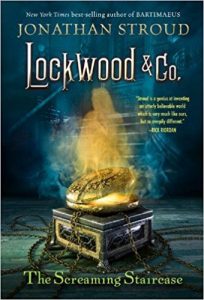 A sinister Problem has occurred in London: all nature of ghosts, haunts, spirits, and specters are appearing throughout the city, and they aren't exactly friendly. Only young people have the psychic abilities required to see—and eradicate—these supernatural foes. Many different Psychic Detection Agencies have cropped up to handle the dangerous work, and they are in fierce competition for business. In The Screaming Staircase, the plucky and talented Lucy Carlyle teams up with Anthony Lockwood, the charismatic leader of Lockwood & Co, a small agency that runs independent of any adult supervision. After an assignment leads to both a grisly discovery and a disastrous end, Lucy, Anthony, and their sarcastic colleague, George, are forced to take part in the perilous investigation of Combe Carey Hall, one of the most haunted houses in England. Will Lockwood & Co. survive the Hall's legendary Screaming Staircase and Red Room to see another day? Readers who enjoyed the action, suspense, and humor in Jonathan Stroud's internationally best-selling Bartimaeus books will be delighted to find the same ingredients, combined with deliciously creepy scares, in his thrilling and chilling Lockwood & Co. series.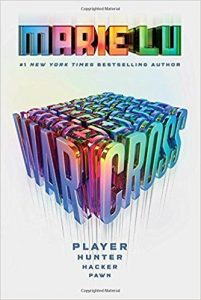 For the millions who log in every day, Warcross isn't just a game—it's a way of life. The obsession started ten years ago and its fan base now spans the globe, some eager to escape from reality and others hoping to make a profit. Struggling to make ends meet, teenage hacker Emika Chen works as a bounty hunter, tracking down Warcross players who bet on the game illegally. But the bounty-hunting world is a competitive one, and survival has not been easy. To make some quick cash, Emika takes a risk and hacks into the opening game of the international Warcross Championships—only to accidentally glitch herself into the action and become an overnight sensation.
Convinced she's going to be arrested, Emika is shocked when instead she gets a call from the game's creator, the elusive young billionaire Hideo Tanaka, with an irresistible offer. He needs a spy on the inside of this year's tournament in order to uncover a security problem . . . and he wants Emika for the job. With no time to lose, Emika's whisked off to Tokyo and thrust into a world of fame and fortune that she's only dreamed of. But soon her investigation uncovers a sinister plot, with major consequences for the entire Warcross empire.
In the ruins of a place once known as North America lies the nation of Panem, a shining Capitol surrounded by twelve outlying districts. The Capitol is harsh and cruel and keeps the districts in line by forcing them all to send one boy and one girl between the ages of twelve and eighteen to participate in the annual Hunger Games, a fight to the death on live TV. Sixteen-year-old Katniss Everdeen, who lives alone with her mother and younger sister, regards it as a death sentence when she is forced to represent her district in the Games. But Katniss has been close to dead and survival, for her, is second nature. Without really meaning to, she becomes a contender. But if she is to win, she will have to start making choices that weigh survival against humanity and life against love.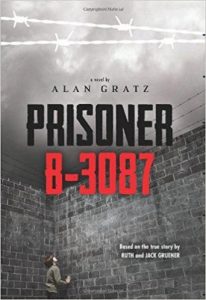 10 concentration camps.
10 different places where you are starved, tortured, and worked mercilessly.
It's something no one could imagine surviving.
But it is what Yanek Gruener has to face.
As a Jewish boy in 1930s Poland, Yanek is at the mercy of the Nazis who have taken over. Everything he has, and everyone he loves, have been snatched brutally from him. And then Yanek himself is taken prisoner — his arm tattooed with the words PRISONER B-3087.
He is forced from one nightmarish concentration camp to another, as World War II rages all around him. He encounters evil he could have never imagined, but also sees surprising glimpses of hope amid the horror. He just barely escapes death, only to confront it again seconds later.
Can Yanek make it through the terror without losing his hope, his will — and, most of all, his sense of who he really is inside?
To everyone at Meridian High School, fourteen-year-old Michael Vey is nothing special, just the kid who has Tourette's syndrome. But in truth, Michael is extremely special—he has electric powers. Michael thinks he is unique until he discovers that a cheerleader named Taylor has the same mysterious powers. With the help of Michael's friend, Ostin, the three of them set out to discover how Michael and Taylor ended up with their abilities, and their investigation soon brings them to the attention of a powerful group who wants to control the electric teens—and through them, the world.
EM WATTS IS GONE. Emerson Watts didn't even want to go to the new SoHo Stark Megastore grand opening. But someone needed to look out for her sister, Frida, whose crush, British heartthrob Gabriel Luna, would be singing and signing autographs there—along with the newly appointed Face of Stark, teen supermodel sensation Nikki Howard. How was Em to know that disaster would strike, changing her, and life as she'd known it, forever?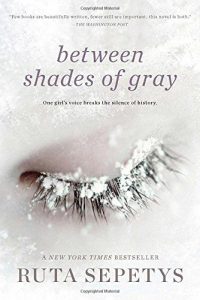 Fifteen-year-old Lina is a Lithuanian girl living an ordinary life–until Soviet officers invade her home and tear her family apart. Separated from her father and forced onto a crowded train, Lina, her mother, and her young brother make their way to a Siberian work camp, where they are forced to fight for their lives. Lina finds solace in her art, documenting these events by drawing. Risking everything, she imbeds clues in her drawings of their location and secretly passes them along, hoping her drawings will make their way to her father's prison camp. But will strength, love, and hope be enough for Lina and her family to survive?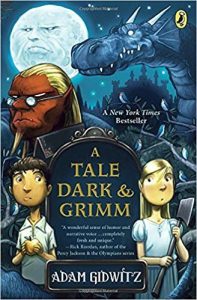 Hansel and Gretel walk out of their own story and into eight other classic Grimm (and Grimm-inspired) fairy tales. An irreverent, witty narrator leads us through encounters with witches, warlocks, dragons, and the devil himself. As the siblings roam a forest brimming with menacing foes, they learn the true story behind the famous tales, as well as how to take charge of their destinies and create their own happily ever after. Because once upon a time, fairy tales were awesome.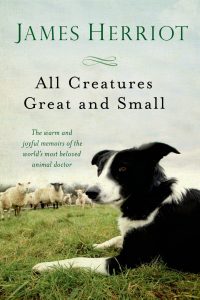 Delve into the magical, unforgettable world of James Herriot, the world's most beloved veterinarian, and his menagerie of heartwarming, funny, and tragic animal patients.
For over forty years, generations of readers have thrilled to Herriot's marvelous tales, deep love of life, and extraordinary storytelling abilities. For decades, Herriot roamed the remote, beautiful Yorkshire Dales, treating every patient that came his way from smallest to largest, and observing animals and humans alike with his keen, loving eye.
In All Creatures Great and Small, we meet the young Herriot as he takes up his calling and discovers that the realities of veterinary practice in rural Yorkshire are very different from the sterile setting of veterinary school. Some visits are heart-wrenchingly difficult, such as one to an old man in the village whose very ill dog is his only friend and companion, some are lighthearted and fun, such as Herriot's periodic visits to the overfed and pampered Pekinese Tricki Woo who throws parties and has his own stationery, and yet others are inspirational and enlightening, such as Herriot's recollections of poor farmers who will scrape their meager earnings together to be able to get proper care for their working animals. From seeing to his patients in the depths of winter on the remotest homesteads to dealing with uncooperative owners and critically ill animals, Herriot discovers the wondrous variety and never-ending challenges of veterinary practice as his humor, compassion, and love of the animal world shine forth.
Percy Jackson is a good kid, but he can't seem to focus on his schoolwork or control his temper. And lately, being away at boarding school is only getting worse-Percy could have sworn his pre-algebra teacher turned into a monster and tried to kill him. When Percy's mom finds out, she knows it's time that he knew the truth about where he came from, and that he go to the one place he'll be safe. She sends Percy to Camp Half Blood, a summer camp for demigods (on Long Island), where he learns that the father he never knew is Poseidon, God of the Sea. Soon a mystery unfolds and together with his friends — one a satyr and the other the demigod daughter of Athena — Percy sets out on a quest across the United States to reach the gates of the Underworld (located in a recording studio in Hollywood) and prevent a catastrophic war between the gods.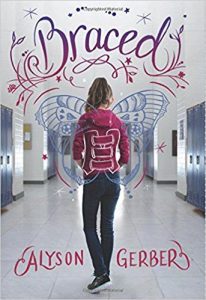 Rachel Brooks is excited for the new school year. She's finally earned a place as a forward on her soccer team. Her best friends make everything fun. And she really likes Tate, and she's pretty sure he likes her back. After one last appointment with her scoliosis doctor, this will be her best year yet.
Then the doctor delivers some terrible news: The sideways curve in Rachel's spine has gotten worse, and she needs to wear a back brace twenty-three hours a day. The brace wraps her in hard plastic from shoulder blades to hips. It changes how her clothes fit, how she kicks a ball, and how everyone sees her–even her friends and Tate. But as Rachel confronts all the challenges the brace presents, the biggest change of all may lie in how she sees herself.
Sixteen-year-old and not-so-openly gay Simon Spier prefers to save his drama for the school musical. But when an email falls into the wrong hands, his secret is at risk of being thrust into the spotlight. Now change-averse Simon has to find a way to step out of his comfort zone before he's pushed out—without alienating his friends, compromising himself, or fumbling a shot at happiness with the most confusing, adorable guy he's never met.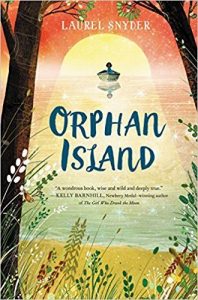 On the island, everything is perfect. The sun rises in a sky filled with dancing shapes; the wind, water, and trees shelter and protect those who live there; when the nine children go to sleep in their cabins, it is with full stomachs and joy in their hearts.
And only one thing ever changes: on that day, each year, when a boat appears from the mist upon the ocean carrying one young child to join them—and taking the eldest one away, never to be seen again.
Today's Changing is no different. The boat arrives, taking away Jinny's best friend, Deen, replacing him with a new little girl named Ess, and leaving Jinny as the new Elder. Jinny knows her responsibility now—to teach Ess everything she needs to know about the island, to keep things as they've always been.
But will she be ready for the inevitable day when the boat will come back—and take her away forever from the only home she's known?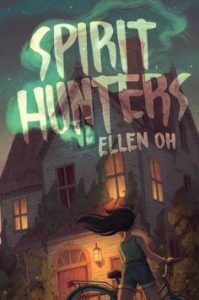 Harper doesn't trust her new home from the moment she steps inside, and the rumors are that the Raine family's new house is haunted. Harper isn't sure she believes those rumors, until her younger brother, Michael, starts acting strangely.
The whole atmosphere gives Harper a sense of déjà vu, but she can't remember why. She knows that the memories she's blocking will help make sense of her brother's behavior and the strange and threatening sensations she feels in this house, but will she be able to put the pieces together in time?
Winter 1945. WWII. Four refugees. Four stories.
Each one born of a different homeland; each one hunted, and haunted, by tragedy, lies, war. As thousands desperately flock to the coast in the midst of a Soviet advance, four paths converge, vying for passage aboard the Wilhelm Gustloff, a ship that promises safety and freedom. But not all promises can be kept . . .
When Thomas wakes up in the lift, the only thing he can remember is his name. He's surrounded by strangers—boys whose memories are also gone.
Outside the towering stone walls that surround them is a limitless, ever-changing maze. It's the only way out—and no one's ever made it through alive.
Then a girl arrives. The first girl ever. And the message she delivers is terrifying: Remember. Survive. Run.
Aven Green loves to tell people that she lost her arms in an alligator wrestling match, or a wildfire in Tanzania, but the truth is she was born without them. And when her parents take a job running Stagecoach Pass, a rundown western theme park in Arizona, Aven moves with them across the country knowing that she'll have to answer the question over and over again.
Her new life takes an unexpected turn when she bonds with Connor, a classmate who also feels isolated because of his own disability, and they discover a room at Stagecoach Pass that holds bigger secrets than Aven ever could have imagined. It's hard to solve a mystery, help a friend, and face your worst fears. But Aven's about to discover she can do it all . . . even without arms.
It's 1965, Los Angeles. All twelve-year-old Sophie wants to do is write her book, star in the community play, and hang out with her friend Jennifer. But she's the new black kid in a nearly all-white neighborhood; her beloved sister, Lily, is going away to college soon; and her parents' marriage is rocky. There's also her family's new, disapproving housekeeper to deal with. When riots erupt in nearby Watts and a friend is unfairly arrested, Sophie learns that life—and her own place in it—is even more complicated than she'd once thought.
Caitlin has Asperger's. The world according to her is black and white; anything in between is confusing. Before, when things got confusing, Caitlin went to her older brother, Devon, for help. But Devon was killed in a school shooting, and Caitlin's dad is so distraught that he is just not helpful. Caitlin wants everything to go back to the way things were, but she doesn't know how to do that. Then she comes across the word closure–and she realizes this is what she needs. And in her search for it, Caitlin discovers that the world may not be so black and white after all.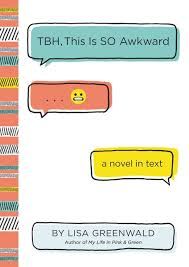 To be honest, middle school is rough! Cecily, Gabby, and Prianka have been BFFAE since pre-K, so it's totally natural when they don't include the new girl, Victoria, in their plans and group texts.
Between organizing the school Valentine's Day dance, prepping for their first boy-girl party, and trying to keep their texts so boring their moms won't use spy apps to read them, the friends only have time for each other.
But when Victoria is accidentally sent a hurtful text message, the entire sixth grade gets called out for bullying, cell phones are confiscated, and the trio known as CPG4Eva is forced to figure out just how strong their friendships are IRL.
A world with no hunger, no disease, no war, no misery: humanity has conquered all those things, and has even conquered death. Now Scythes are the only ones who can end life—and they are commanded to do so, in order to keep the size of the population under control.
Citra and Rowan are chosen to apprentice to a scythe—a role that neither wants. These teens must master the "art" of taking life, knowing that the consequence of failure could mean losing their own.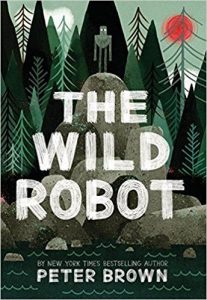 Can a robot survive in the wilderness?
When robot Roz opens her eyes for the first time, she discovers that she is alone on a remote, wild island. She has no idea how she got there or what her purpose is–but she knows she needs to survive. After battling a fierce storm and escaping a vicious bear attack, she realizes that her only hope for survival is to adapt to her surroundings and learn from the island's unwelcoming animal inhabitants.
As Roz slowly befriends the animals, the island starts to feel like home–until, one day, the robot's mysterious past comes back to haunt her.